home > ordering > shipping
Shipping
UPS Shipping Charges
Most of the orders we ship via UPS ground. The shopping cart will also give you the option for overnight shipping and for priority mail. Overnight is recommended for fresh and frozen cherries.
Here is a time in transit shipping chart for UPS Ground shipping.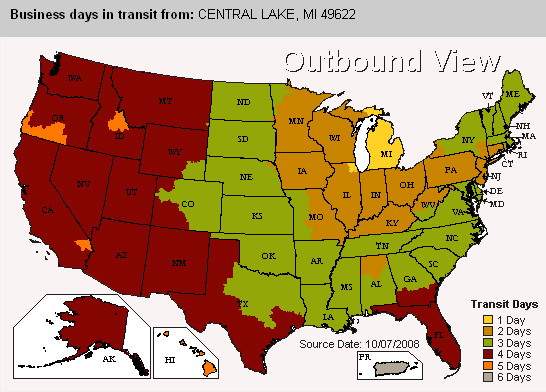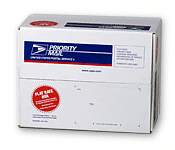 Priority Mail Flat Rate Box
The US Postal Service has a special flat rate box that will go by priority mail anywhere in the United States for a flat rate of $10.85 regardless of weight.
Save money on shipping
2-3 business days to most locations, including Alaska and Hawaii
Flat rate shipping via Priority Mail is a great choice for APO/FPO addresses.