home > policies

Privacy Policy
We are commited to developing loyal, long term customers for our farm products. Your information will never be used for any purpose other than to ship fruit to you and to respond to your inquiries, and your privacy and security will at all times be a paramount concern for us.
Security
Credit card information is kept in a secure environment, and never moved anywhere else. We are confident that this information is handled with the best procedures and most secure technology.
Safety
Our commitment to safe farming and responsible stewardship of the land we farm is explained in detail throughout the site. Our promise is the safest and freshest fruit and fruit products at all times through concientious and safe practices. Moreover, we are farming in a way that protects the future of the community, the land and the fruit industry for the benefit of those who will come after us. Fruit farming has been passed down in this manner generation to generation for over 2000 years, and we respect and honor that tradition in our approach.
Health
We encourage and support informed decisions by our customers, and strive to present only claims that are substantiated by authoritative research. Keep in mind that fruit is food, not medicine, and while a healthy diet is important for maintaining good health, anything that you read about diet should never be used to replace obtaining proper medical advice.

We believe that the connection between consuming tart cherries and positive health benefits is exceptionally strong, in fact the evidence and research is much stronger than that supporting other products for which much more lavish claims are made. We base this on the solid scientific research that we have read, as well as the overwhelming anecdotal evidence over the years from our customers. Everything we know on the subject is on this website, and we encourage you to make informed decisions about your health and well being just as we do.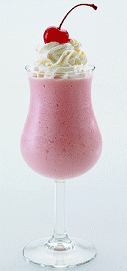 Life is Short - Have Fun!
So remember, cherry juice is food, not medicine, and one thing is certain: not eating can cause very serious health problems. Another thing to keep in mind, is that cherries have been safely consumed for hundreds of years with no adverse consequences. There aren't very many meds that can make that claim! Besides, cherries are fun! Cherry juice tastes great, it is very affordable, and as the old saying goes, "it can't hurt!" Our children all drink cherry juice, and we believe it to be a better choice than the usual soft drinks.

Take a look at these pictures. We would probably still eat a lot of cherries even if they were bad for us!