home > dried cherries
Montmorency Dried Tart Cherries
From Michigan Cherry Growers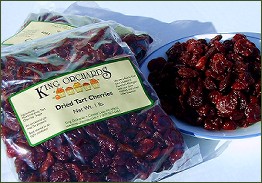 Dried cherries are a delicious and easy way to enjoy the goodness of Michigan tart cherries. This tangy, flavorful product makes great snacks. They're also delicious additions to recipes.
Many of our customers enjoy tossing the dried cherries in their morning oatmeal, a cup of yogurt or cereal, on salads, or as a refreshing alternative to raisins in their favorite recipes. "What raisins should be and aren't," is how one of our customers referred to our dried cherries.
We now offer our dried tart cherries in three varieties:
Traditional - infused with sugar prior to drying
Unsweetened - no sugar added, just lightly coated with sunflower oil
Chocolate Covered - traditional dried cherries coated in smooth milk chocolate make an irresistible treat.
Dried Cherry Ideas
Dried cherries also are tasty additions to a variety of recipes.
Dried tart cherries, leaf lettuce or fresh spinach and a simple vinaigrette dressing make an eye-appealing salad that weight watchers will appreciate.
Sprinkle dried tart cherries over yogurt, fruit salad or ice cream.
Wake up your taste buds by adding dried tart cherries to oatmeal. Either cook them with the oatmeal or sprinkle on top just before serving.
A basic muffin recipe becomes a favorite with the addition of dried cherries. Include about one cup dried cherries to a 12-muffin recipe.
Fast facts about nutritious, no-fat, dried tart cherries:
It takes six to eight pounds of fresh tart cherries to make one pound of dried cherries.
Traditional dried tart cherries are infused with sugar prior to drying, while our unsweetened dried cherries have no sugar, just a light coating of sunflower oil.
No additives or preservatives are added in the processing of our dried cherries.
The minimum shelf life for dried cherries is 12 months, provided they are stored in a cool, dry place. It is not necessary to refrigerate or freeze them.
view nutritional facts for Dried Cherries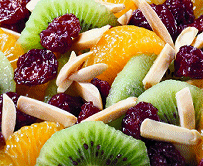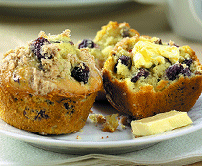 Straight from the Grower
King Orchards is a family owned and operated fruit farm in the heart of Michigan's cherry-growing region, actively growing over 75 acres of tart cherries
Dried tart cherries mixed with cashews, smoked almonds or honey roasted peanuts make a great snack or appetizer for family or unexpected guests.
---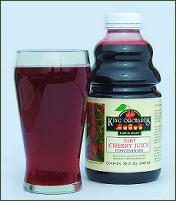 Tart Cherry Juice Concentrate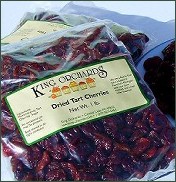 Dried Cherries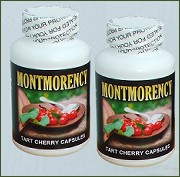 Tart Cherry Capsules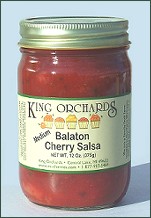 Balaton Cherry Salsa